Artisan textiles and accessories to bring joy to every space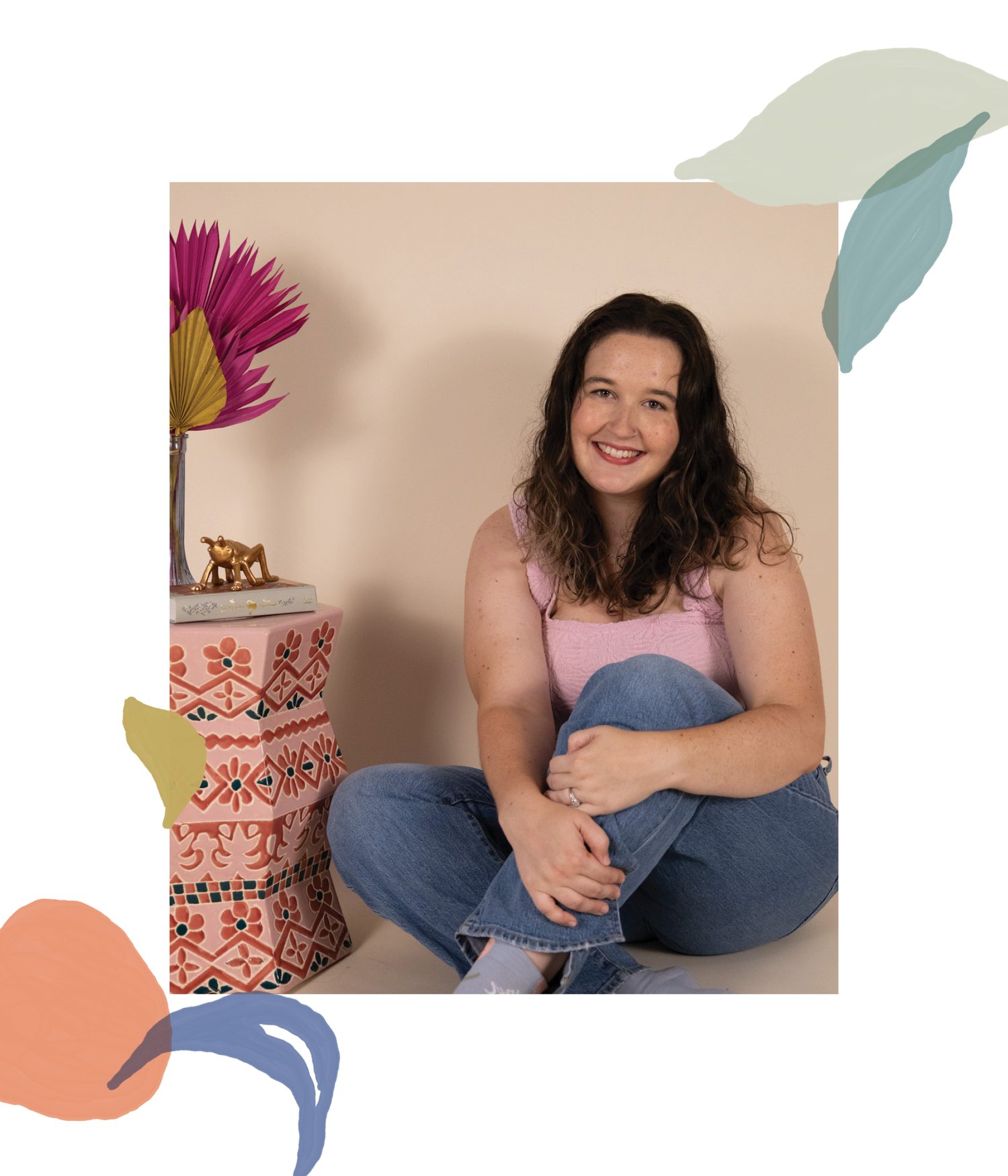 meet lindy.
founder & textile artist
Hey friend, I'm Lindy! I'm an artist, dreamer, and lover of all things happy. After graduating in the field of textile design, I leaped into the world of corporate design. It didn't take long to realize that was not the path for me! In 2022, I waved goodbye to the 9-5 to launch my own business and that's when Lindy Stark Designs as you know it was born. With my passion for art at the center of the design process, I strive to create original pieces that inspire happiness in others. I find a lot of inspiration in my community here in Raleigh, NC. In the nature, people, and music streaming through my earbuds along the way. When I'm not busy in the office, you may find me sipping on an oat milk latte at a local coffee shop or perusing the streets of downtown with my sweet husband (Sam) and top sales-pup (Dunkin- think corgi meets jack russell terrier). Oh, and you can always count on me if you need good food recs, ESPECIALLY all things tacos.
you can count on it
Small Batch
You're not the same as everyone else so why should your decor be? Here at LS we make everything in small batches so all products stay limited and special to you.
Quality driven
We believe that all of the best things in life are worth a little extra time, so we spend the extra time creating and checking each piece to make sure it's just right.
Sustainable practices
We want to do our part to help the environment so we've committed to keep all textiles made of a minimum of 70% natural fibers. Unlike their synthetic counterparts, natural fibers are renewable and biodegradable which allows them to be recycled or composted.